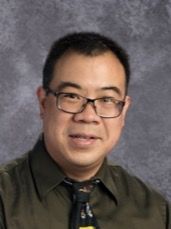 Tom Mar
Teacher, Theology & Philosophy - St. Mary's Catholic High School
Tom Mar is a long time Catholic educator, who currently teaches theology and philosophy at St. Mary's Catholic High School. He formerly taught at Brophy College Preparatory. He and his wife Lily are raising six kids, one of whom has Down Syndrome. Accordingly, Tom sees the mission of the Matthew 19:14 Project as both a professional and personal obligation.
He likes to say that Catholic education is all about preparing children both for this life – and for the life that is yet to come. That's why it's so important that students of all abilities are given the opportunity to receive a Catholic education.
When he's not teaching or running after his children, he can often be found in his kitchen attempting to master the intricacies of Chinese dim sum. This is his second year on the board of the Matthew 19:14 Project.