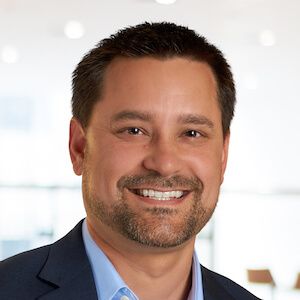 Ed Fischer
Partner, Thrive Healthcare Consultants
Ed is founder and partner at Thrive Healthcare Consultants. Ed's previous roles include 18 years as a Medicaid consultant at a Fortune 200 company and four years as a health plan executive at a Fortune 10 company.
He has volunteered in support of many youth-based organizations, responding to a calling to support youth development during these formative years. Most recently, he has supported a Boy Scout Troop as a Troop Leader and Boys Hope Girls Hope as a Mentor.
Ed currently serves on the Board of Directors for FSL, a Phoenix-based Catholic organization that serves Arizonans across the state with maintaining dignity through affordable housing, home health, day health, and caregiver support. He previously served on the Board of the Phoenix Conservatory of Music.
Ed believes strongly in the success of Catholic schools in supporting youth in faith formation and academic excellence. He has seen the amazing accomplishments of The Matthew 19:14 Founder and Board in helping schools make great leaps forward in understanding, and gaining the tools and resources to embrace and support students with exceptional needs. He recognizes the blessing of the work of The Matthew 19:14 Project, having sat with heartbroken parents over the years who were actively deciding on moving their children to public schools so they could hope their exceptional needs would be met. Ed enjoys sharing his talents to strengthen the voice and further the success of The Matthew 19:14 Project to support Arizona Catholic Schools and their students.